Why do you need a car door sill protection pad?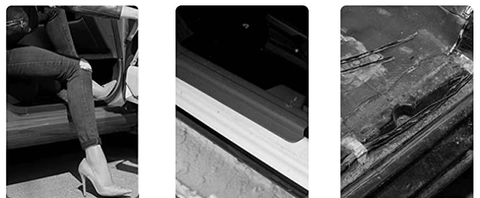 The car is an essential partner in our lives. When you get on and off the car, your shoes may scratch the door sills and even peel off the paint. You need to spend a high cost to repair the scratches.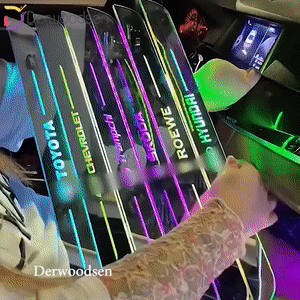 This car door sill protection pad can cover scratches, prevent scratches and provide protection. Make your car more high-end, more unique and more luxurious.
MAIN FEATURES
[Material]
The sill bar is made of ABS material, it is not easy to break even if it is stepped on frequently, and the dirt is easy to wipe clean. LED light source provides high-definition and bright lighting.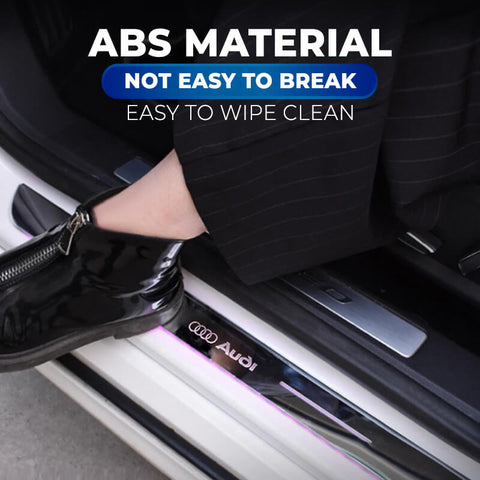 [Multifunction]
Our threshold stickers can not only cover the existing scratches, prevent your door panels from wearing out and scratch the original paint, but also decorate the threshold to make your car look better.
[Switch The Light Color As You Like]
Red/purple/yellow/green/white/cyan/blue, the seven light colors can be changed in turn. A magnet piece is attached to the bottom of the car door for induction switch.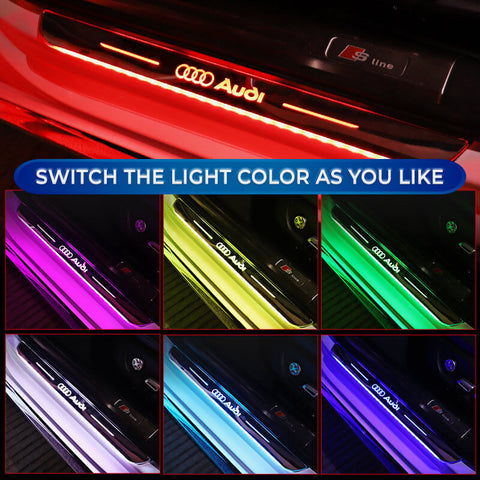 [USB Charging Mode]
USB charging, compact and portable, energy saving and environmental protection, one charge can be used for three months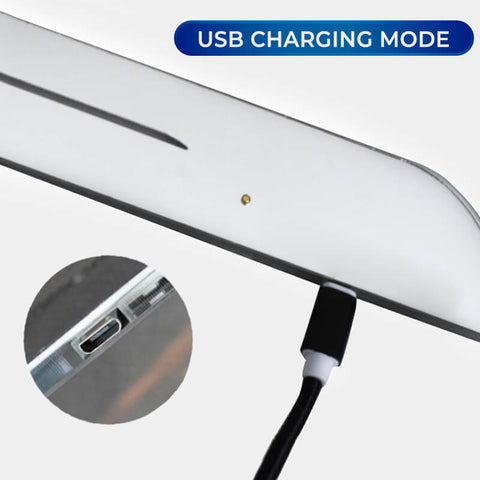 [Easy To Install]
The pedal is designed with a magnet to attract magnets, which is directly attached to the threshold. It is also easy to take out and charge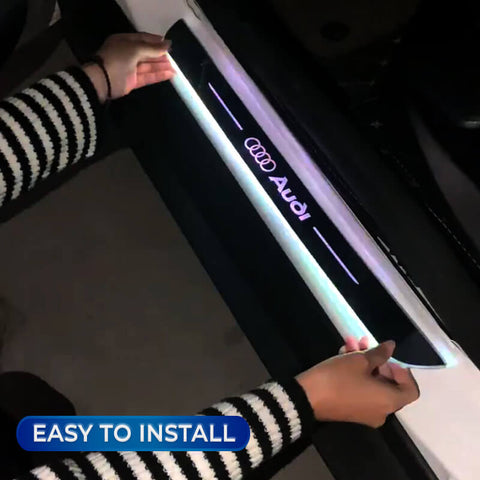 SPECIFICATIONS
Material: ABS
Weight: 482 / 342 / 657 G
Size: Front door: 550 x 45mm / Back door: 250 x 45mm

Package Includes: 
1/2 x Front Threshold Protection Strip 
1/2 x Back Threshold Protection Strip
1 x A Set Of 4 Doors